5 Colonoscopy Myths Debunked: COVID-19 Edition
Gut health is important, but some misinformation has infiltrated our culture regarding what's normal for GI health. So, our gastroenterologists at San Antonio Gastroenterology Associates and San Antonio Gastroenterology and Endoscopy Centers are busting some common myths surrounding digestive health.
Myth #1: I don't have colon cancer symptoms, so I don't need a colonoscopy. FALSE!
Don't make this mistake because it could be a matter of life or death. If you're 45 or older (or have risk factors), you need a colonoscopy regardless of whether you are experiencing symptoms.
It can take years for colon cancer to develop – and you may not have symptoms until then – but a colonoscopy will both detect and remove colon polyps before symptoms may ever arise.
Myth #2: I Should Postpone My Colonoscopy Until After the Pandemic. FALSE!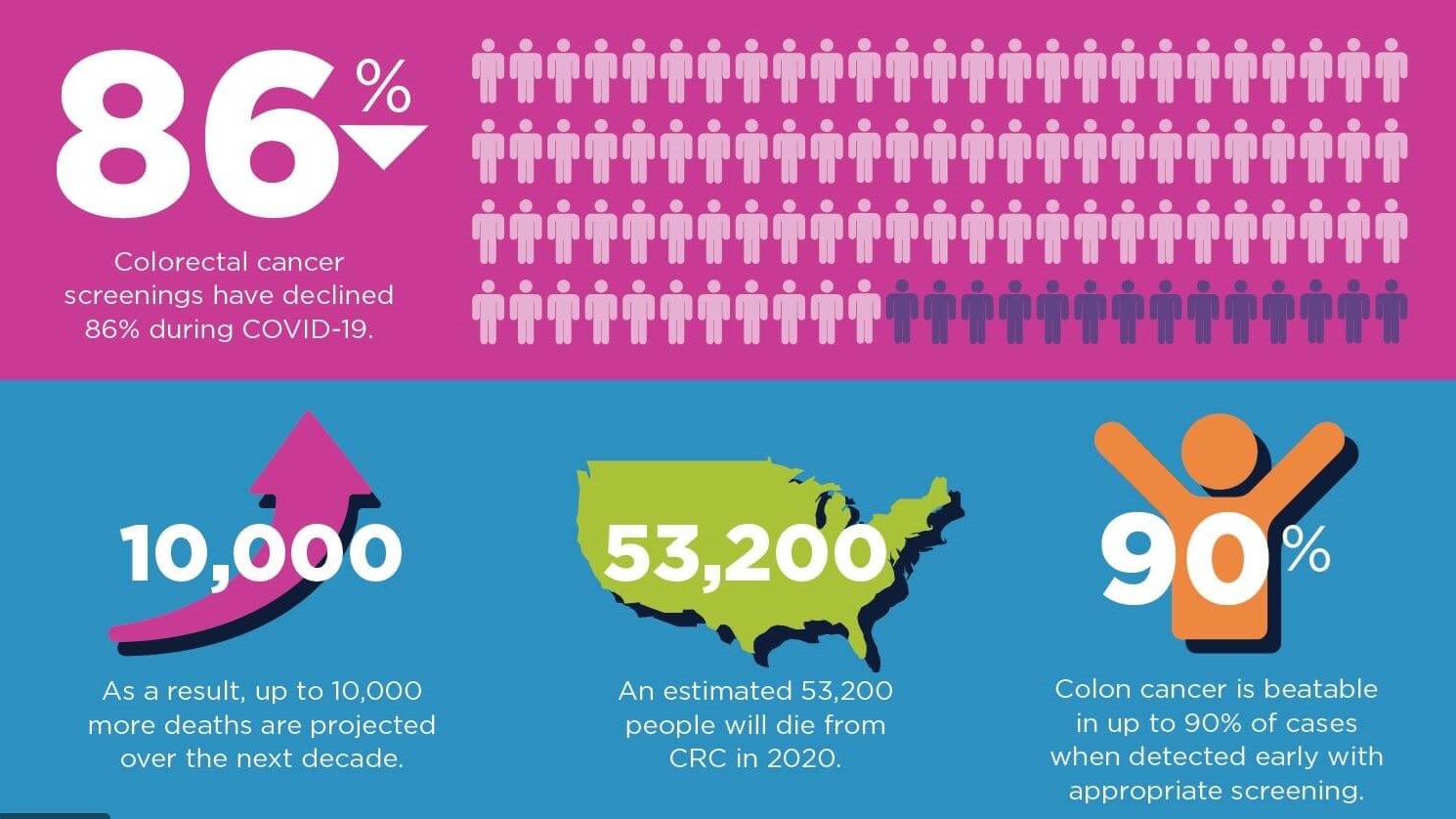 During the COVID-19 pandemic, colorectal cancer screenings have declined by 86 percent compared to averages before February 2020. As a result, up to 10,000 more deaths are projected over the next decade.  That's right, postponing your colonoscopy during the pandemic could put you at risk for colon cancer.  In an effort to provide the safest environment, SAGEC's gastroenterologist team continues to follow CDC guidelines, including wearing masks, limiting occupancy and strict cleaning and disinfectant procedures.
Myth #3: Instead of Colonoscopy, I'll Choose Cologuard or FIT. They're Just as Good. FALSE!
As gastroenterologists, we recommend a colonoscopy over alternative tests because it is the most comprehensive screening option and the only method that both detects and, through the removal of adenomas, prevents colon cancer. We recognize, amid the current COVID-19 environment, many people have chosen at-home screening methods like Cologuard or FIT. It's important to note a colonoscopy is necessary after a positive or false positive Cologuard or FIT test, and both methods fail to detect more than 50 percent of pre-cancerous polyps. Additionally, each false positive requires an additional diagnostic colonoscopy, which may not be fully covered by your insurance provider.
Myth #4: A Colonoscopy is Expensive. FALSE!
Under the Affordable Care Act, most screening colonoscopies (including anesthesia) are covered by insurance. If you are at average risk for colon cancer, your screening colonoscopy is considered a preventative service and is not subject to cost-sharing. Between the ages of 50 and 75, you are entitled to one screening colonoscopy every 10 years, following the recommendations of the United States Preventative Services Task Force, which has recently recommended a person's first screening to be age 45. Some insurance providers like Aetna have adjusted the qualifying age to 45 and most insurance providers will most likely follow suit.
Myth #5: I'm Uninsured, so I Can't Schedule a Colonoscopy FALSE!
Yes, uninsured patients have a more difficult challenge to face when scheduling a colonoscopy, but they do have options, such as having their procedure performed at an ambulatory surgery center like San Antonio Gastroenterology and Endoscopy Centers versus a hospital, which can save them an average of 33 percent in costs.
If you don't have health insurance, you still have affordable options to help you get access to this life-saving procedure:
These suggestions also apply to patients who want to be screened earlier than their insurance provider's recommended age. The American Cancer Society recommends all adults who are at average risk for colon cancer begin screening at age 45, but Medicare and most commercial insurers will not cover colon screenings until age 50.
Medicare patients can access the Procedure Price Lookup Tool to compare payments and co payments for colonoscopies and other medical procedures performed in ASCs and HOPDs.
Call San Antonio's Best Gastroenterologists Today!
If you have any concerns about your GI health, or need to schedule a colonoscopy, please call our team of gastroenterologists in the San Antonio area.  We can diagnose and treat the cause of your GI health issues, so you can feel better.